New Champion Joins Us On CVFM
Recently, our Project Lead Lisa Bosomworth was joined on CVFM Radio by Community Champion Rachel Gault.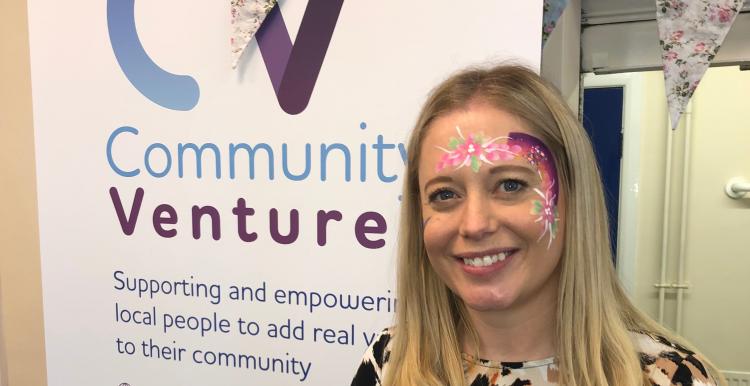 The show, which was being broadcast live on Facebook during Eid celebrations, enabled us to provide more information about the Community Champion role. 
Rachel (Top right in the image) spoke about how important the link with Healthwatch is for her and the people she works with.
"I work with lots of people in the Thorntree area of Middlesbrough and the community there have lots to say about local heath and social care services. She said. 
"Identifying the issues they have and passing the information on to Healthwatch is really important because they can help to make positive changes.
"I'm also really excited to chat to other champions and do some collaborative work with them. So there's benefits all round really."
Rachel also spoke about her role at Community Ventrues and the importance of bringing the people of Throntree together. 
"We create lots of events for all ages. It's really nice when you get to see everyone working together and having fun.
"This kind of thing wouldn't happen normally because we're the only place they have. People from all different backgrounds have made lasting friendships, which is amazing to see.
"Even though we can make a huge difference, there are still lots of problems in the area, so the collaborative work we do is really important because we want our beneficiaries to access all of the great services in our area, and Healthwatch is one of those." 
For more information on Community Ventures, you can visit their website, search 'Community Ventures - Middlesbrough Ltd' on Facebook or Twitter, or call 01642 989254.