Find out what people had to say on the future of NHS services
Thousands of people in the North East and North Yorkshire have had a say on the future of NHS services in their communities in the Healthwatch #WhatWouldYouDo campaign.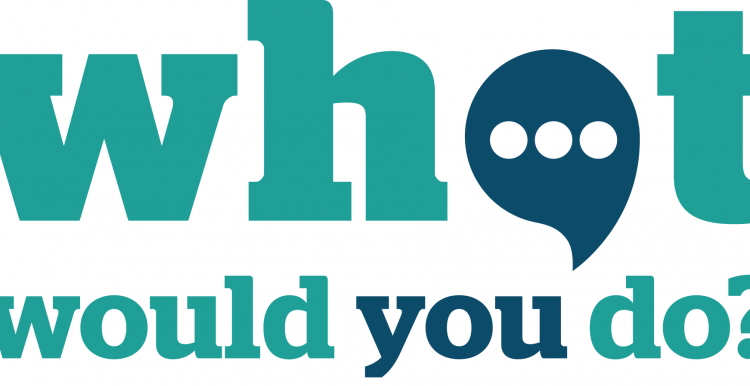 Across the region, mental health, long-term conditions, cancer services and access to GPs were among people's top priorities.
People in Northumberland, Tyne and Wear, Durham, Darlington, Teesside, Hambleton, Richmondshire and Whitby said what they needed most to help them live healthy lives was "access to help and treatment I need when I want it", while "professionals that listen to me when I speak about my concerns" often came a close second. 
Many people wanted easier access to services which promote a healthy lifestyle – and said currently, barriers to accessing such help included cost, excessive travel and services being available only during working hours. In Middlesbrough and Redcar and Cleveland people thought support should be offered for weight problems with free, cheap or funded exercise classes and fitness programmes, while County Durham noted the benefits social activities can have on reducing social isolation, particularly in rural areas. People in Stockton-on-Tees said they often don't know who to go to about their health and wellbeing needs.
The need for better and quicker access to services, including GPs, mental health and physiotherapy, was raised by people in the highly rural Hambleton, Richmondshire and Whitby region. A lack of appointments or delays in getting GP appointments was highlighted in many areas, including Newcastle and Gateshead, while people in Hartlepool said travel and transport issues were barriers to accessing care. In Northumberland, these were also key concerns in an area where distances and weather can make it hard for people to access services or for service providers to maintain a level of service in sparsely populated rural areas.
There is a local Healthwatch in every area of England. We are the independent champion for people using local health and social care services. Thirteen local Healthwatch   worked together to give people a voice across the region, collecting and analysing 2,480 surveys and meeting about 300 people in focus groups. What they told us will be shared with the NHS and will be used to help develop services for local areas.
NHS England and NHS Improvement funded the Healthwatch network to work with communities across the country to establish how the NHS Long Term Plan should be implemented locally.
Healthwatch Darlington led engagement across the North Cumbria and North East Integrated Care System (ICS) region. The area consists of four Integrated Care Partnerships (ICP) – North Cumbria, North, Central and South. For the purposes of the work, North Cumbria ICP joined their Cumbria colleagues and the North, Central and South ICP's were split into two areas, each with their own report:
NORTH: Northumberland, Tyne and Wear and Durham
SOUTH: Durham, Darlington, Teesside, Hambleton, Richmondshire and Whitby
Michelle Thompson BEM, Chief Executive Officer of Healthwatch Darlington, said: "At a time of increasing pressure on NHS services and financial budgets, this research highlights how people want to be more involved in the management of their care and to make joint decisions with professionals. To do this they want better knowledge through well communicated information and more options through better access to primary care and more joined up working between services."
Mark Adams, Ken Bremner MBE and Dr Neil O'Brien, of the North, Central and South ICPs, said: "Our ambition is to develop an outstanding ICS which is continuously improving health and care outcomes and delivering safe and sustainable services. Achieving this will be dependent on high-quality engagement with the public, and colleagues across County Durham, Darlington, Teesside, Hambleton, Richmondshire and Whitby will find the report very useful when planning any further engagement work needed at a local level.
"We will take forward the report findings which demonstrate that we have been able to involve patients and communities at the earliest stage possible when we talk about our plans and priorities. We will build upon your sound approach in seeking out and hearing the patient's voice and working with a range of hard-to-reach and diverse groups."
Nationally, more than 30,000 people shared their views online about how the NHS can better support their overall health, and how it can improve care for specific conditions too.
Staff and volunteers from all 151 Healthwatch also ran more than 500 focus groups in towns and cities across England between March and May, bringing together people from all sections of the community to share how they would improve local NHS services – highlighting joined-up appointments to reduce repeat hospital visits for people in rural communities, the importance of prevention and educating people about exercise, better help for teenagers and giving people a greater say.
List of Healthwatch involved:
Healthwatch Northumberland
Healthwatch Newcastle
Healthwatch Gateshead
Healthwatch North Tyneside
Healthwatch South Tyneside
Healthwatch Sunderland
Healthwatch County Durham
Healthwatch Darlington
Healthwatch Redcar and Cleveland
Healthwatch Middlesbrough
Healthwatch Hartlepool
Healthwatch Stockton
Healthwatch North Yorkshire
Click here to read our NHS Long Term Plan report