Read Our Volunteer Stories
Read about our volunteers' current engagement work, and how they help us.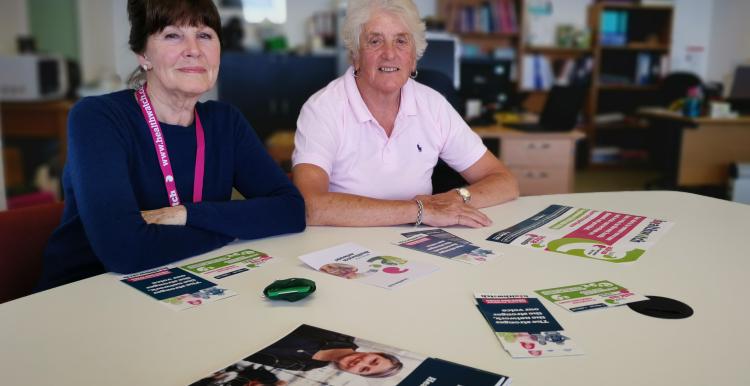 Maureen O'Neill
Maureen is particularly interested in elderly care and the services in place for those diagnosed with Alzheimer's and dementia. This interest has led Maureen to be involved in our engagement work with the care homes in the area. The aim of this work is to contact and visit all the care homes across the area to gather the views and experiences of the residents, friends and family regarding the care the residents are receiving and the services which are in place for them to access.
Maureen has found this work very enjoyable and is looking forward to seeing it through to completion. Maureen believes our purpose is very important to the community as often people don't know who to turn to or who can listen to and respond to their views and experiences. 
Barbara Smith
As a volunteer, Barbara has enjoyed the opportunity to be involved in various pieces of work which allowed her to speak to members of the local community and help to raise any issues which are affecting them.
She is particularly interested in elderly care and has enjoyed visiting many care homes within the area, and has used this opportunity to identify and share good practice where possible. In 2016 Barbara had the opportunity to attend the Regional Chair's meeting in Leeds and found it interesting meeting Healthwatch Leads from other areas.