Visiting our Community Champion at Senses Wellbeing Centre
Recently we visited Community Champion Karen Winspear, a Director of Senses Wellbeing Centre in Skelton.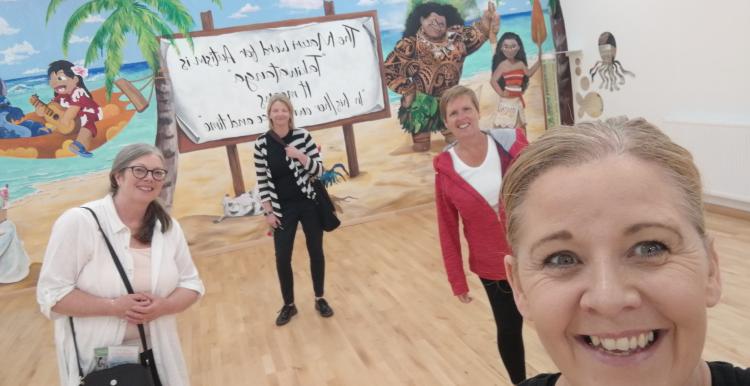 The community interest company (CIC) was set up to deliver various types of activity including sensory play for children, themed sensory events, fitness classes, exercise sessions and yoga.
Senses was also created to reduce barriers to fitness.
A full timetable now includes sessions for all ages including children and adults with Special Educational Needs (Sen), additional needs, disability - and older adults sessions are dementia friendly.
As its been a little while since our team were all together, we thought we'd pop along and join in with one of these sessions, as well as discuss some plans for working together in the future. 
Team members Gill, Linda and Joanne all joined in with one of the Centre's hugely popular chair based exercise sessions, which is facilitated by Karen herself. 
"It was great fun and I'd recommend anyone to come and give it a go. Said Linda. 
"The facility offers a little something for everyone and the team are really friendly, so give them a call because you won't regret it." 
If you'd like to find out more about the Senses Wellbeing Centre, please click here. 
You can also email: karen@senseswellbeingcentre.co.uk or call 01287 650151. The centre is open and available for various bookings/sessions 7 days a week between 9am-8pm.