As a result of information that Healthwatch South Tees is currently receiving from local people, we have highlighted a number of key themes we wish to explore.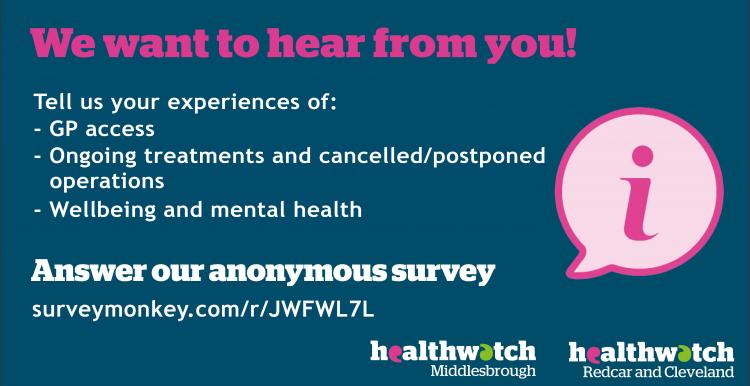 We have produced this survey in partnership with local key stakeholders and decision makers that will help us to identify where improvements are required.  This will ensure that services are delivered in a way that meets the needs of communities across South Tees.
We would like to know your experiences of making appointments at your GP surgery, if you have had interruptions to any ongoing treatment or had procedures postponed.  We would also like to know how the ongoing restrictions have affected your wellbeing.
Our survey is anonymous, and you can complete it by clicking here:-