It's Dementia Action Week 2019!
Find out more about living with dementia, and what's happening locally to provide support.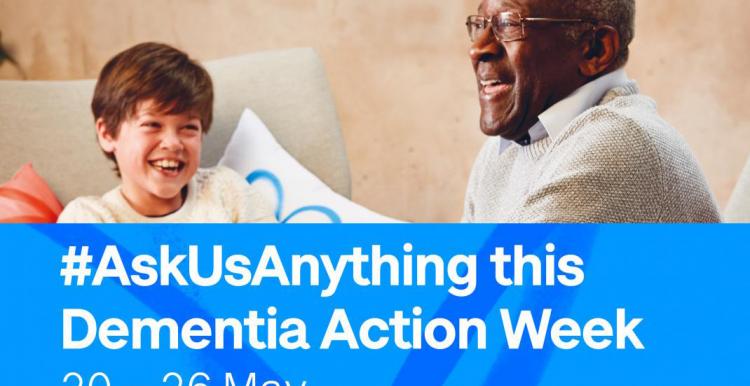 What is Dementia Action Week?
Dementia Action Week is a campaign launched by Alzheimer's Society which aims to encourage people to take action by starting a conversation with someone living with dementia they know; whether it's calling a relative with dementia or visiting a neighbour. 
Even in the later stages of dementia when having a conversation might become difficult, keeping in touch means a lot. Seeing friends and loved ones brings feelings of happiness and comfort, and the 'emotional memory' remains with people living with dementia long after the memory of the visit may have gone.
What's Happening in Middlesbrough?
You can go to the Forget-me-not Café Fun Day which takes place at Ormesby Table Tennis Club on May 24, where there will be games and refreshments!
There are also regular 'Memory Lane' Dementia Cafés which take place regularly at Marton Community Hub, Middlesbrough Central Library and Acklam Community Hub. Click here for more information.