Amjid Khazir - Media Cultured
Providing education, inclusion, equality, and safeguarding programmes.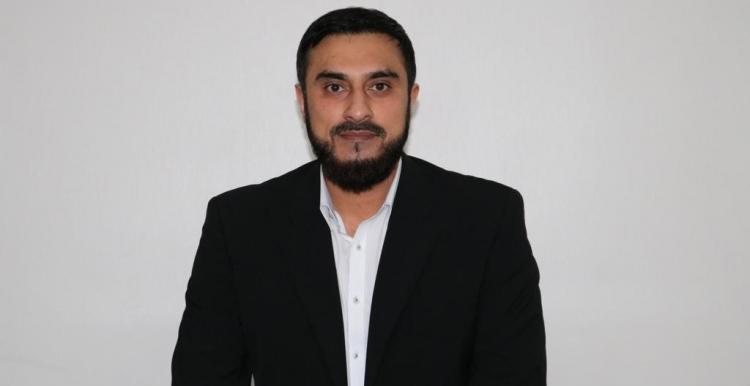 Why did you decide to become a Community Champion?
Becoming a Champion means I can continue to support the people of Teesside and support the NHS in delivering excellent provision locally, and improve our understanding of the needs of the people of the area, ensuring providers and users have the best knowledge and experience in the world!
How does your role help people in South Tees? 
I am the Director of Media Cultured, a Teesside based education and training company. 
I was born and raised in Middlesbrough and through Media Cultured provide internationally accredited, award-winning education, inclusion, equality and safeguarding programmes.  I believe by uniting communities we can tackle racism and hate across society.
My role and experiences allow me to assist in the development of bespoke learning and development programmes for NHS staff and clinicians as well as to help form links with local institutions, including places of worship, community groups, and underserved communities. 
I work closely with the Premier League and have toured America as a guest of the Obama administration and my work with schools and businesses has featured in international academic case studies of best practice.
Find out more about my work... 
By visiting www.mediacultured.org or search for my LinkedIn Profile 'Amjid Khazir'.